More than 35 Years of Expertise in Every Bag
There is a difference in seed blends and your birds know it. Our seed blends are chosen for our local birds and contain no cereal fillers - just seeds your birds love.
Come in and let us help you choose the right blend for the birds in your yard.
Save Now on ALL Bags of Seed*
Daily Savings Club Members: Don't forget you save 5% off sale prices.
*Valid only at the Mission Viejo store. One discount per purchase. Offer not valid on previous purchases or sale items. Offer valid 9/29/17 thru 10/15/17.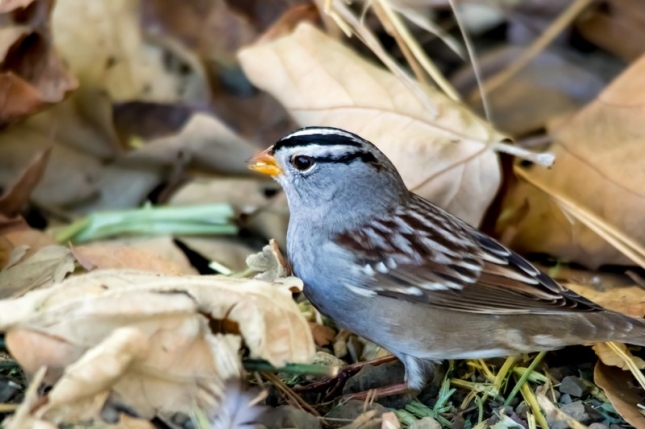 The White-Crowned Sparrows are Back
In the last couple of weeks we've had some customers report sightings of white-crowned sparrows.
You'll usually encounter them below waist level in your yard, oftentimes hopping between bushes and trees and open ground.
White-crowned sparrows like sunflower seeds, cracked corn, and millet. If you can, offer these seeds in either platform or ground feeders. If you don't have either of these feeders, don't despair, as you'll often see the sparrows below your hanging feeders, eating seed spilled on the ground. They also love mealworms. If you have never offered mealworms before, stop into our store so we may help you get started.