Special Events at our Store
Great Family fun:
Wild Birds of Prey, Saturday, December 13, 11:00 – 3:00
See a burrowing owl, Western screech owl, and maybe even a Great-horned owl up close. Always enjoyable for kids of all ages. Also on this date, kids can make a Pine cone feeder. We'll have all the supplies necessary.
Let us be your holiday gift center!
In addition to all the items you'll need to give the gift of bird feeding, we also carry a wide selection of home and yard décor. Come see our selection of holiday house and garden flags, welcome mats, kitchen items, and other decorations. Plus, we have great gifts for every budget – with a good selection of items for under $10. Gift cards are also available.
Life's too short for matching socks! We are now your area vendor for Solmate Socks. If you haven't seen these socks, you are in for a treat. Pick up a pair or two for yourself or someone on your list.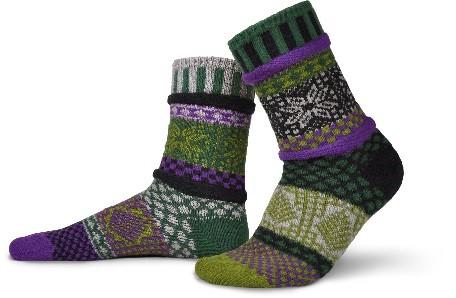 Holiday Store Hours:
Monday, December 1 Through Tuesday, December 23:
Monday – Friday: 10:00 – 6:00
Saturdays: 10:00 – 5:00
Sundays: 11:00 – 5:00
December 24: 9:00 – 3:00
December 25: CLOSED
December 26: 10:00 – 5:30
December 27: 10:00 – 5:00
December 28: 11:00 – 5:00
December 29: CLOSED
December 30: 10:00 – 5:30
December 31: 10:00 – 3:00
January 1: CLOSED